Shock Absorber Cross Member: What Are Its Benefits And Features?
Posted by Admin on November, 19, 2019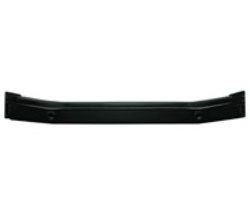 There are various sections and structural parts that are required for the entire vehicle to run or perform in a proper way. Each and every part has a crucial role in the vehicle to play. Some of the important vehicle parts used in automobiles like cars, trucks, and buses are cross members. Cross members are the structural sections that are transverse to the main structures. Usually, cross members are built with steel, often boxed, and are bolted across the underside of a monocoque or unibody motor vehicle to support the internal combustion engine and transmission. For proper handling of any vehicle or for the suspension of the vehicle to operate as it should or to keep the body panels of the vehicle in alignment, the cross member has to be sturdy enough to cope with the loads applied to it. It must not bend or deflect and it should have enough torsional strength to resist twisting.
There are many types of cross members, which are widely used in the automotive industry. The assortment of cross members utilized in the vehicles includes Assy Cross Member, End Cross Member, and Shock Absorber Cross Member. Shock absorber cross member or hydraulic shock absorber bracket is one of the important transverse pieces, which is designed to provide support to some big and heavy structure in a vehicle.

Features and Benefits of shock absorber cross members-

Depending on the type of use and the size of the vehicle, cross member suppliers in India supply different types and sizes of these cross members. These special vehicle parts have certain features that make them very useful and efficient. Here are some of the benefits of using these cross members in different vehicles.

• High Strength And Durable In Nature: These vehicle parts have very high- strength and are sturdy in nature. This is why they can withstand any kind of jerks and harsh movements of the vehicle during its running mode.
• Supreme quality components used to fabricate these parts: These useful vehicle parts are made by making use of high-quality materials and components. They are resistant to rust and therefore, do not lose their efficiency easily.
• Low Maintenance: Owing to their high-efficiency, sturdiness, and rust-proof feature, these cross members do not need much maintenance. They can serve their purpose efficiently without the risk of any kind of defects during the working process.
• Long-Life Guarantee: The shock absorber cross members are very solid in nature and therefore ensure long life terms to serve their purposes. They can be used in any type of vehicle to fix the other parts of the vehicle and hold them in their position for a long duration without any malfunction.
• Quality Tested: These cross members are always tested before supplying to different parts of the world. They are polished properly and perfectly packed so that they reach the customers in better condition.
• Budget-Friendly Price: These cross members are very affordable and are also easily available in the vehicle-parts market nowadays, in all parts of the world. They are widely used by vehicle engineers and mechanics to repair and replace the old cross members with the new ones.

Owing to the high efficiency, the shock absorber cross members are produced in large quantities in India. People can approach one of the top cross member suppliers in Lucknow to fulfill their bulk and urgent requirements.
This entry was posted on November, 19, 2019 at 11 : 50 am and is filed under Automobile. You can follow any responses to this entry through the RSS 2.0 feed. You can leave a response from your own site.