Why You Should Use End Cross Members?
Posted by Admin on November, 13, 2021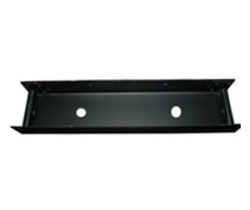 Cross members are a vital component typically used in the vehicle industry. It is basically a component that is made of steel and boxed. The cross member is mostly bolted across the underside of a unibody motor vehicle or monocoque and isknown for supporting the internal engine responsible for combustion and transmission. All of this is done by the end cross member by keeping the body panels of the car aligned.

The suspension system of the car is aided by this as it provides the necessary stability to the vehicle. Although cross members are designed ina way that they last for a long period of time, it is oftenfound that they get corroded and bent over the span of time. In some cases, cross members are significantly damaged due to some kind of accident. Most vehicle owners aroundthe market are always advised to get the cross members of their cars checked and inspected by qualified and talented professionals if there are any visible signs of wear.

Professionals and experts would first conduct necessary inspections and checks to understand whether the end cross memberneeds to be replaced with a completely new one or not. One can find several suppliers and manufacturers of such end cross members in the market who are even capable of providing their esteemed clients or customers with a variety of vehicle components based on the wide variety of cars.

Customers should always check that their end cross member supplier has good relationships with some of the most popular and reputed component manufacturers in order to ensure that the products they are going for are not only of exceptional quality but are also available at extremely affordable and reasonable market rates or prices.

End Cross Members are even used in the truck trailers. These members provide the stability and support that is needed by the trailer to efficiently carry bulks of load and weight. The endcross member suppliers around the market have developed and created their products in a way that they add up a greater value to the trailer trucks. Some highly qualified and skilled professionals and experts in the market often refer to these cross members as the backbone of the truck trailer industry as they help in easing out the responsibility on the shoulders of the driver.

Customers can even contact a reputed cross member supplier in order to get themselves asemi-trailer cross member that would efficiently and effectively address their critical problems in no time. Suppliers and manufacturers of these cross members nowadays assure their esteemed clients or customers about the high strength, durability and resistance of such end cross members.

The nature of a trailer can be changed into afuel-efficient one if the right design of the end crossmember is used.

Some of the most basic qualities that one can find in any supplier of end cross members:
• Accountability for any issues related to the cross member
• The easier flow of communication between the supplier and the customers interested in buying the end cross members
• Clear and comprehensive maintenance of records
This entry was posted on November, 13, 2021 at 18 : 56 pm and is filed under Automobile. You can follow any responses to this entry through the RSS 2.0 feed. You can leave a response from your own site.